About the Lady Ryder of Warsaw Memorial Trust
"For the cause that lacks assistance,
for the wrong that needs resistance,
for the future in the distance
and the good that I can do."
These last four lines from the poem 'What I Live For' written by the poet George Linnaeus Banks poignantly sum up the unique and noble concept that was at the root of Lady Ryder's work from 1945 onwards. The Lady Ryder of Warsaw Memorial Trust aims to keep this concept alive today.

The Lady Ryder of Warsaw Memorial Trust was set up by Baroness Ryder of Warsaw CMG OBE (Sue Ryder) shortly before her death in 2000 so that her work caring for the sick and disadvantaged would continue.
Trustees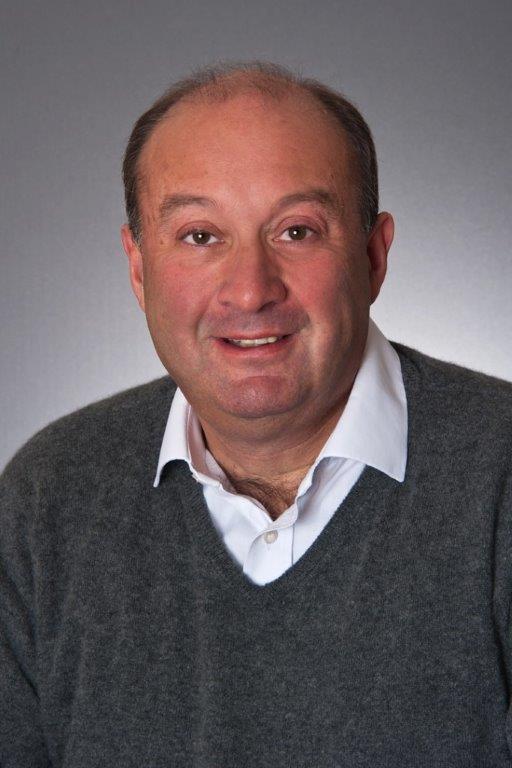 Robert Frith FCA
I worked in the city for PriceWaterhouse Coopers and then for an American Investment bank before setting up my own accountancy practice in 1990. I sold my business in 2017 and am now creating my own portfolio career. One aspect of this relates to philanthropy, and I am delighted to chair Lady Ryder's own trust and memorial funds.
My business experience, based in the world of finance, helps enormously as we look to raise the profile of the trust, and it ensures that we have all the links and contacts in place worldwide to continue the great work that Lady Ryder started all those years ago.
My interests are in current affairs, writing and all sport – actively golf.
Anthony Cumine
I was educated at Dollar Academy in Scotland, followed by a BSc at Edinburgh University and an MBA at the University of Southern California. I worked in Hong Kong for John Lok and Partners Building Contractors and ran an indoor go kart centre in Belgium. I own a public house in Wiltshire which is fully Vegan and am a partner in a self-storage and prestige car storage facility.
Married with two children, I have a number of hobbies including jewellery making, fused glass, 3D printing, scuba diving, DIY, restoring old cars, and bicycles and cooking.
I have been a Trustee since 2020.
Lady Hobhouse
Over many years I had the opportunity to collaborate personally and professionally with both Baroness Ryder and Lord Cheshire. The impact of observing their dedication to each other and those suffering around them left a profound impression.
Personal expertise in palliative medicine and pain relief has aided me in the realisation of the humanitarian projects we worked on in Mediterranean Europe. These were then effectively turned into successful ongoing palliative care support systems over time.
I firmly believe that Sue Ryder's legacy must be promoted and protected in the many places close to her heart. Her dedication to the relief of suffering throughout her life must be carried on for future generations. It is through the Trust that we can best achieve this goal. I have been a Trustee since 2002.
Michael Cutting
I am a retired Chartered Accountant having worked for various property and investment companies in The City and Chelsea. I grew up in Cavendish directly opposite the Sue Ryder Home where Sue Ryder lived with her husband Lord Cheshire and I knew both of them. Having seen Sue Ryder's wonderful work first-hand I consider it important to maintain her legacy and support wherever possible the good work she established.
Katie Taylor
I am a qualified solicitor with a background in charity law, advising charities on a wide range of issues. I currently work as a Senior Solicitor at Macmillan Cancer Support. I have also lived and worked in Uganda.
Sue Ryder was a remarkable and inspirational woman – she is a wonderful role model, and ensuring her legacy lives on through the continuing work of the Trust is just as important now as it was when the Trust was originally established.
I enjoy golf, swimming and baking in my spare time.
The Trust's work is a summons to seek out and face the reality of human suffering and to do something about it.
Our Objectives
To relieve poverty, sickness and disability and the problems of old age.
To provide education about their causes and the means of relief.
To care for refugees.
To promote Christian principles and beliefs.
To relieve homelessness and unemployment.
To care for the sick and dying.
To support the charitable work of bodies established by Lady Ryder of Warsaw.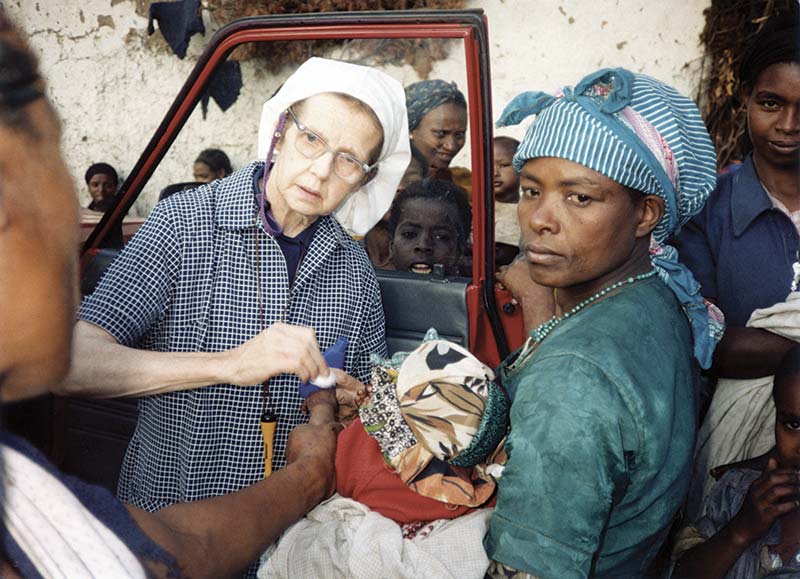 Sue Ryder Family of Foundations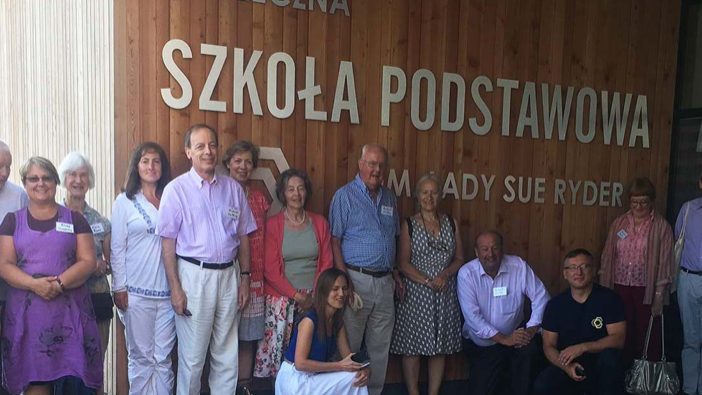 The Trust acts as the central point for the Sue Ryder "Family", keeping in touch with many of the overseas organisations established by Sue Ryder. They are all independent Foundations but we share news and acknowledge our common Founder. For more information on Sue Ryder overseas organisations, click below.
A Life Lived for Others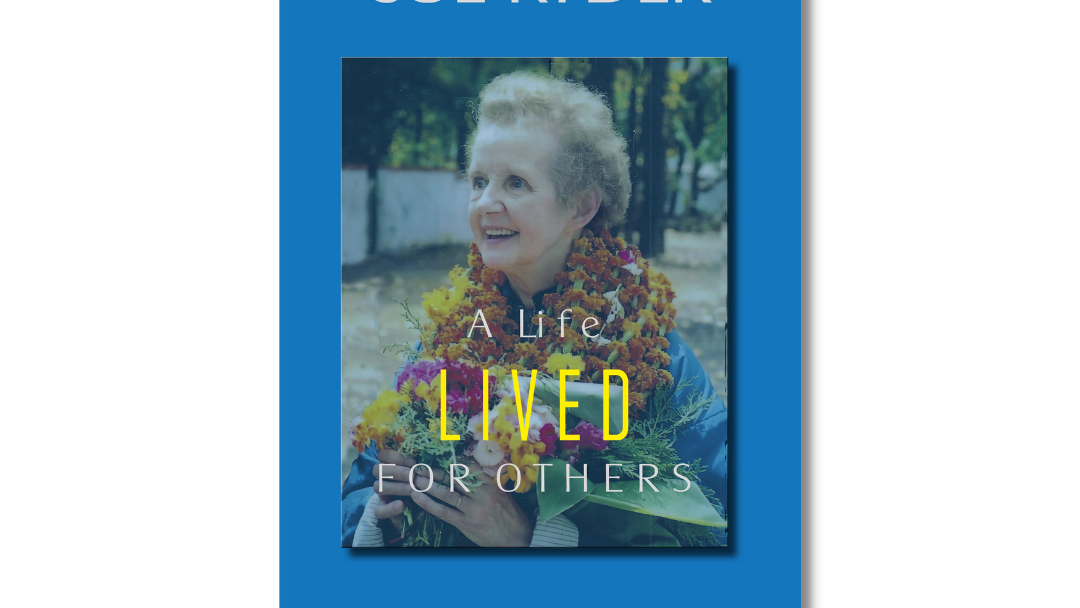 We aim to encourage people of all ages to learn about Sue Ryder's life and a new book has been published, Sue Ryder: A Life Lived for Others. The first part is biographical written by Joanna Bogle and the second section outlines all the work which Sue Ryder started in her lifetime, much of which continues today. Get in touch if you would like a copy <info@lrwmt.org.uk>
History of the Trust
The Lady Ryder of Warsaw Memorial Trust was started by Sue Ryder in 2000 a few months before she died. It began as the Bouverie Foundation with the name being changed a few years later. Sue Ryder's wish was to establish a home in Lourdes, France, where people with disabilities could stay together with their family/carers. This came to fruition with the Polish Catholic Mission at their house at Bellevue – there, five specially adapted rooms were built with funds from the Trust. As well as Lourdes, Sue Ryder was determined that the overseas work, especially in Poland and in Italy, should continue and the Trust continues to help where possible.
Rosemary for Remembrance
The Lady Ryder of Warsaw Memorial Trust continues to use the symbol Sue Ryder used for her original Foundation – Rosemary for Remembrance
There's rosemary, that's for remembrance: pray, love, remember…
from Shakespeare's Hamlet