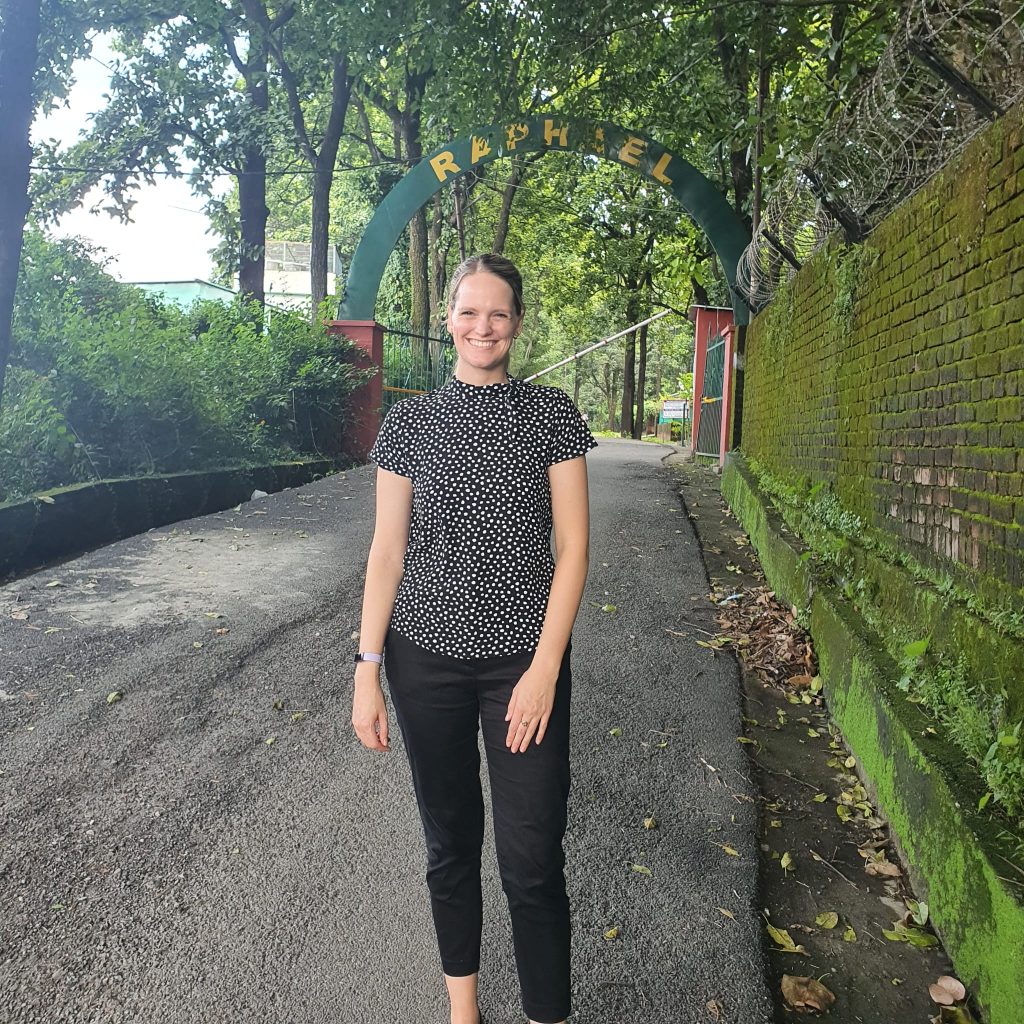 It has been an enormous privilege to support Nicole and enable her to continue her medical studies. Due to family financial pressures her studies and favoured 'career and calling' were about to be stopped, so the grant the trust gave her enabled her to continue her studies for the final 2 years of her medical degree at Aberdeen. This is what she told us:
"In a society where there are countless staff shortages in our NHS, in addition to the challenges faced during a global pandemic, the development of the Medical Scholarship by the Trust is a bright light in the darkest of times. It is incredibly humbling to be a part of the development of this wonderful legacy, and I am reminded of the values of compassion and humanity upon which the Trust are founded every day on my journey to a job I love. For this, I am eternally grateful."
After Nicole finished her studies, we were delighted that she could go to Raphael, India to spend time at the Ryder-Cheshire home there that Sue Ryder and Leonard Cheshire began.